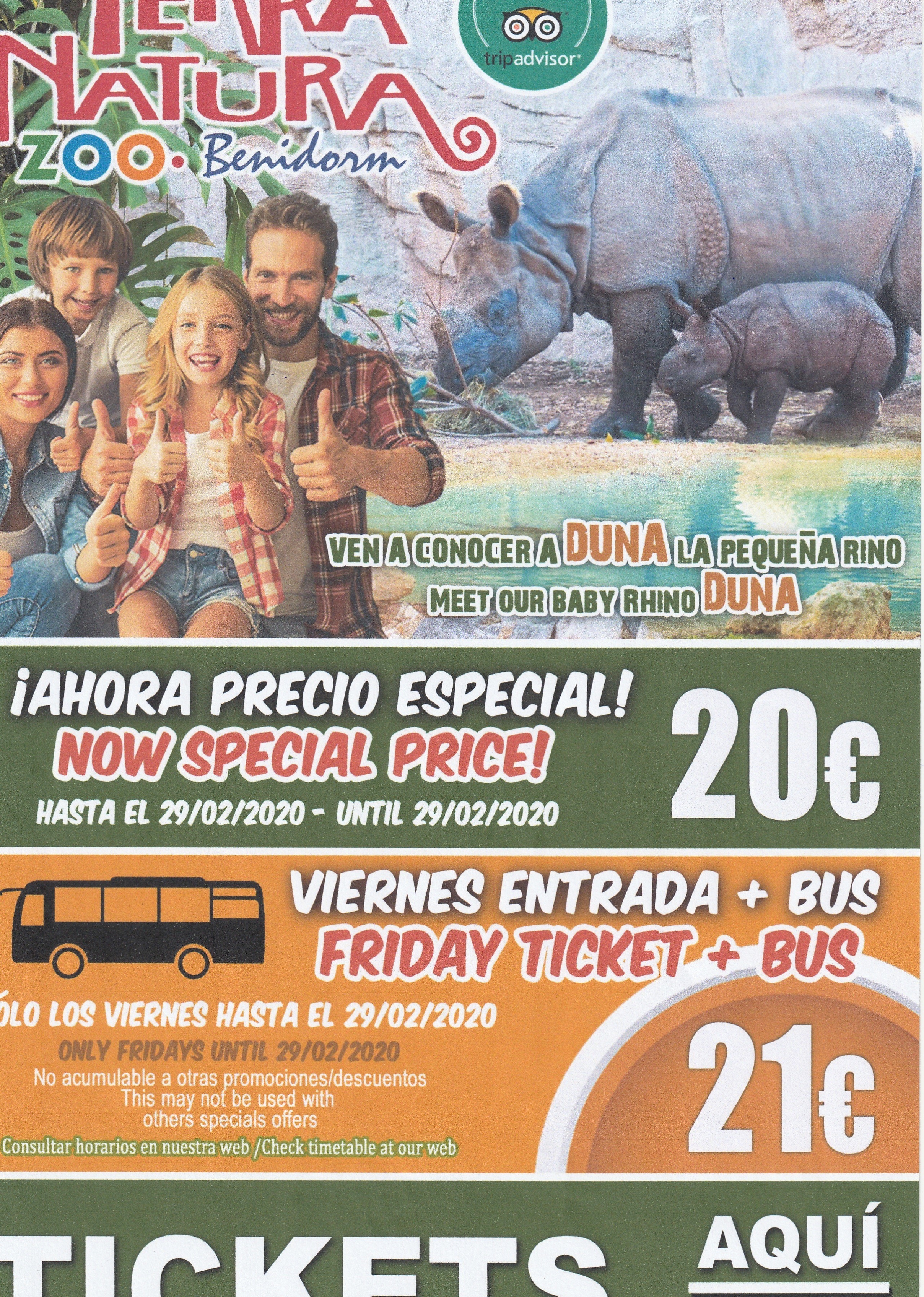 Terra Natura Benidorm brings you another special offer for Autum/Winter 2019/20.
The tickets now cost just 20€ for adults, children and seniors.
This special offer is valid until the 29th of Febraury 2020 which is the last day that you can acess the park with the tickets on this offer.

Click here to purchase your tickets now.