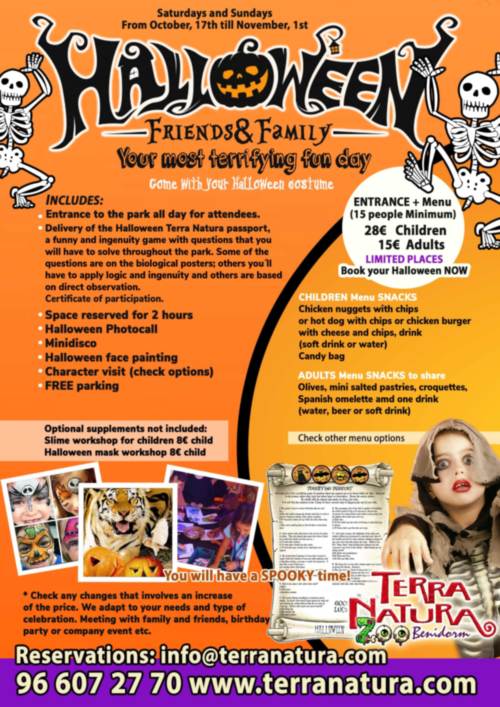 The end of October is drawing near and Jack o Lanterns, spider webs, witches and ghosts decorate the shop windows. Halloween costumes are taken out of the wardrobe and dusted off and the face paints are at the ready for you to paint your faces with scars and wounds.
Terra Natura Benidorm is also preparing for Halloween, every Saturday and Sunday from the 17th of Octuber until the 1st of November 2020. Put your ghoulish costumes on and celebrate Halloween in Terra Natura.
Tickets are on sale now for 20€ with optional workshops for an additional 8€. If you want to celebrate with family and friends you can enjoy a day in Terra Natura with a meal included for 28€ per adult and 15€ per child (minimum 15 people.
Click on the Buy button to purchase your tickets.